Competitive Intelligence
The Disruptive Threat Index is
the Best Way to Sleep Better at Night
As a business owner, your eggs are in one basket, and it's easy to get paranoid that something or someone will ruin what you've got. We help you assess your company's competitors, the pace of change in your industry, and the startups you haven't heard of yet.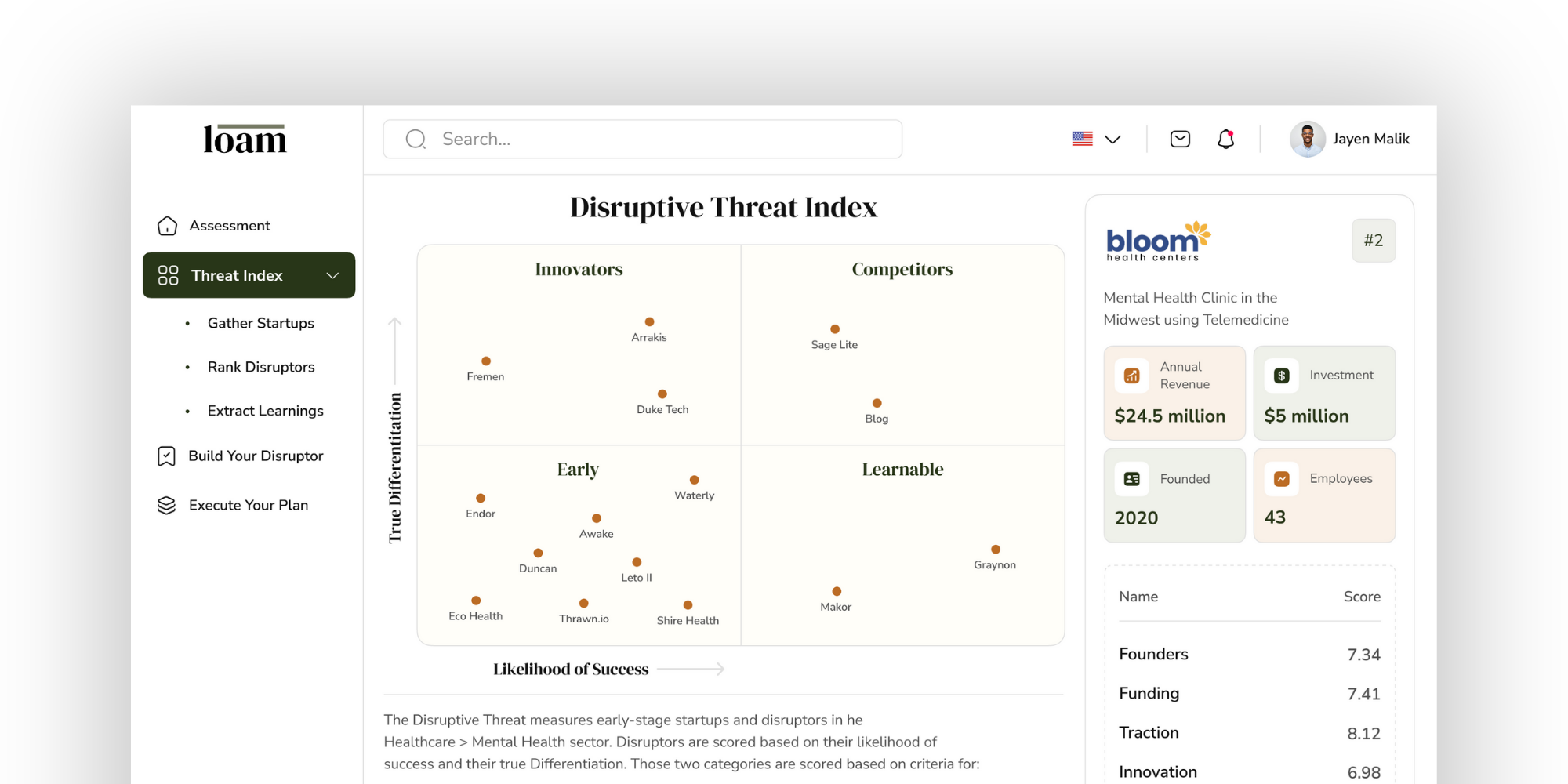 What's Happening in Your Industry?
Map out the current landscape of disruptors and competitors in your industry and geography.
Assess Your Current Location on the Map
Determine where your business fits in the landscape of competitors and if you have any risks or opportunities.
Plot Your Course to Achieve Success
Now that you've indexed the industry and your place within it, make specific goals and chart the path to get there.
Request a Disruptive Threat Index
We work with business owners who take action and are serious about their businesses. Please submit your contact information if you want access to The Disruptive Threat Index.