Online Library for Business Owners
The Exit-Ready Academy™
Best Prepares Business Owners to Sell
Business owners exit -- it's up to you when and how. Our Academy will help you clearly understand the gap between your goals and your valuation and how to close that gap. Without clarity, no matter the stage, you'll make regrettable mistakes.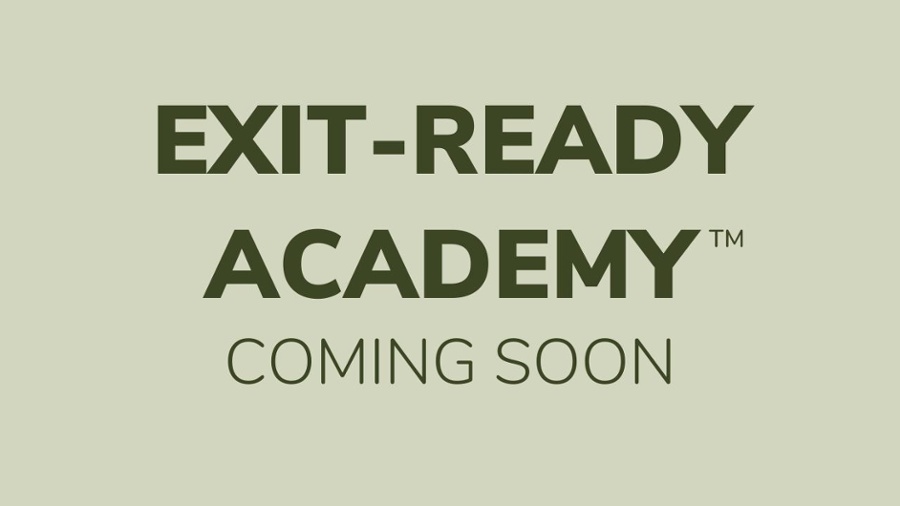 Lifetime Access to In-Depth Video Courses
Read, Watch, and Listen to in-depth courses on determining your ideal sales price for the business, your current company value, and your personal financial goals.
Assessments, Case Studies & Templates
Evaluate where your business is at and where it needs to go with our proprietary assessments, case studies from different business stages, and templates and cheat sheets to make it easier.
1:1 Owner Coaching & Expert Mentorship
Get personal help from experts who have been business owners just like you and exited their businesses. Learn from their successes and how to avoid their mistakes. It's invaluable.
Request to Join the Waitlist
The Exit-Ready Academy™ is only for business owners who are serious about their business. It's not for everyone. But if you want to be an exceptional business owner, it will give you the specific tools and knowledge to get a life-changing business sale. Please submit your contact information to join the waitlist.