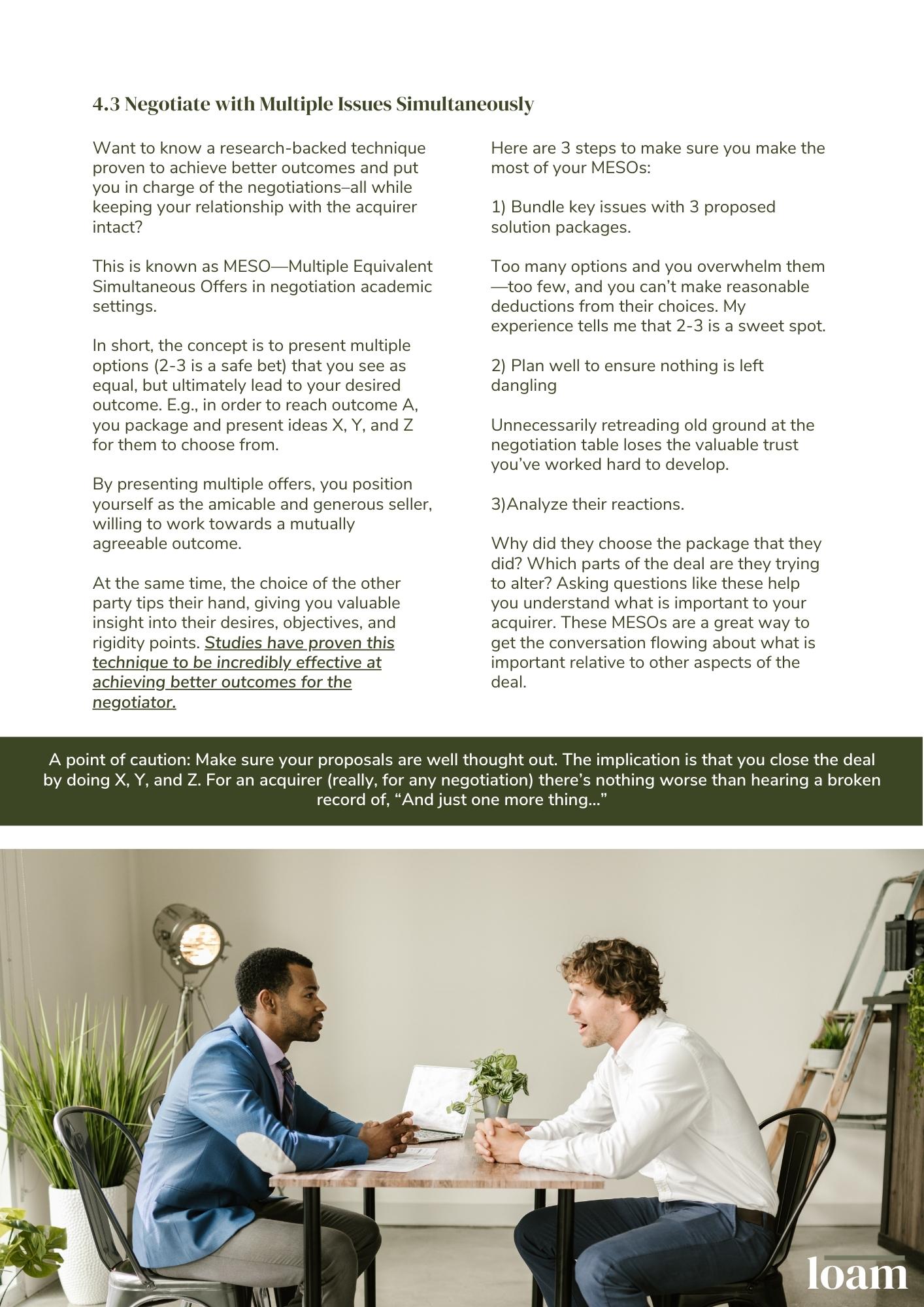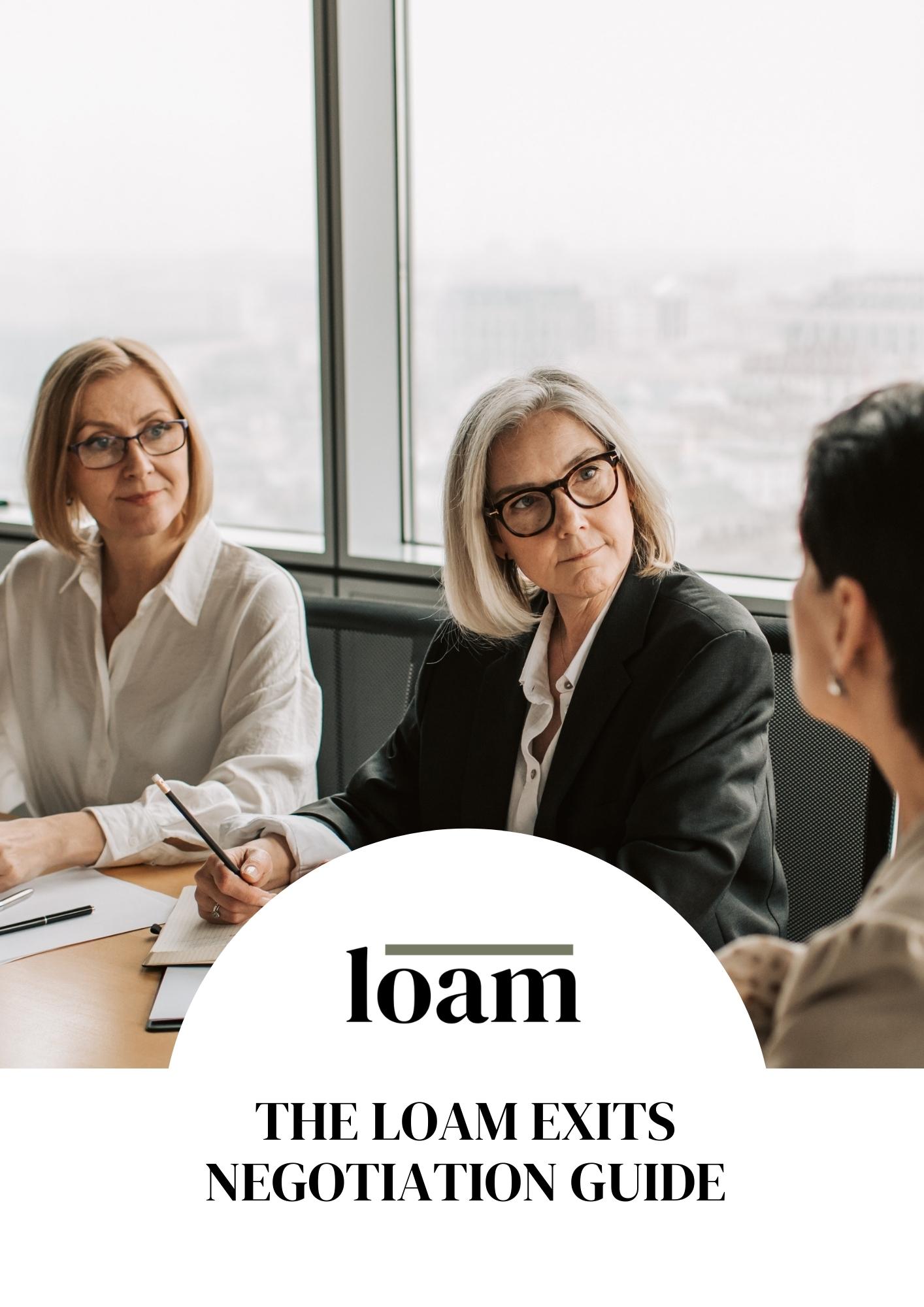 Learn How to Negotiate Any Deal with More Confidence (Free Guide)
With decades of knowledge and expertise, we designed the Loam Exits guidebook to better negotiate for anyone. If you're not very confident or have lots of experience, you'll find expert advice that can help you.
Negotiation Guide
Getting your ideal results from any deal requires having the skills necessary to negotiate. Download and read our Negotiation Guide instantly and no matter your negotiation experience, you'll be better in just 20 minutes.